THE SIMPLE,
HEALTY AND TASTY CHOICE.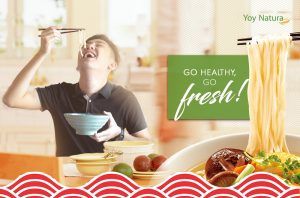 Why Choose Yoy Natura? 
When you are choosing noodles, there are three things you must ask yourself: "Will they be tasty?", Are they natural?", and " Are they healthy?" Yoy Natura supplies a confident "Yes!" to all of those questions. Some words that describe the products that we offer are delicious, variety, creativity, affordable, healthy, and quality. 
No Preservative, No Coloring,
No Additives,
No MSG,
One of the main goals of our company is to supply people with noodles that are natural. We do not use coloring, preservatives or chemicals. We also use the sun to dry our noodles when creating dry noodles. 
Yoy Natura is the healthier option because of what it doesn't have: coloring and preservatives.
"Japanese Technology" 
The technology used in the production of our taste bud pleasing noodles is from Japan. To ensure that our products are always high quality, we purchase our raw materials from an efficient and top-class companies. We operate with a completely clean room environment and have a strict sterilization process to ensure that our products are free of contaminants.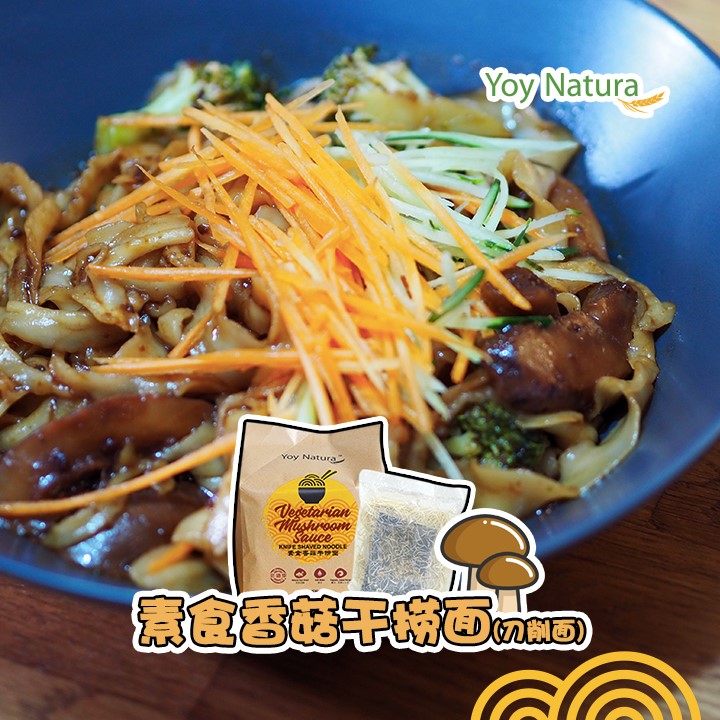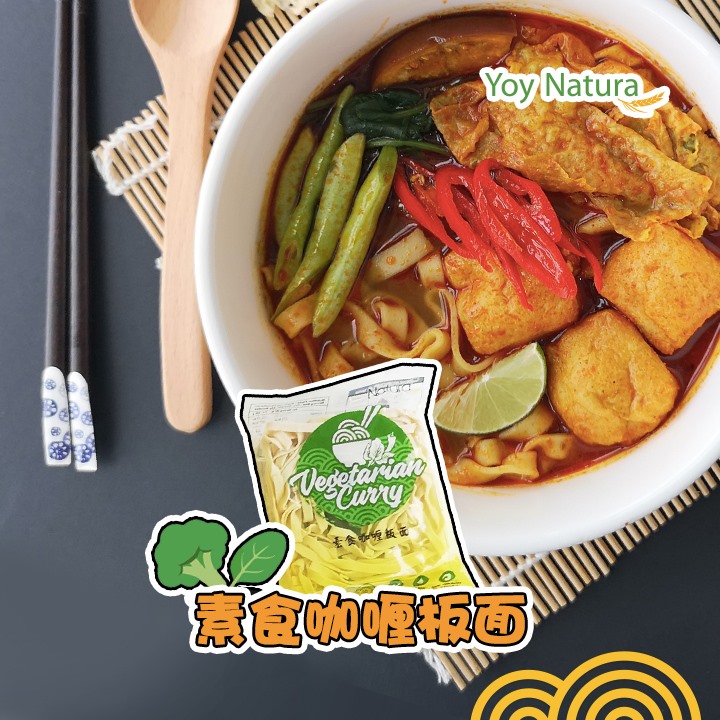 Yoy Natura is vegetarian friendly as they do not contain any diary products. (Ex.Egg)
"More Affordable"
Another thing that sets Yoy Natura's noodles apart from other players in the market is affordability. Our decision to craft our tasty products from locally sourced produce in Malaysia greatly contributes to this. The efficient way in which our business operates also helps us to produce your favorite treats at a lower price. 
"Tom Yum/Curry Laksa + Ramen?"
At Yoy Natura we do all in our power to provide a noodle experience that not only stimulates the taste bud but also the mind. An example of our creativity can be seen in how we combine Japanese ramen with our southeast Asia flavors. This taste bud explosion can be experienced when you try our Tom Yum Ramen and Curry Laksa Ramen. The various flavors and types of noodles we over will keep you inspired and your taste buds excited.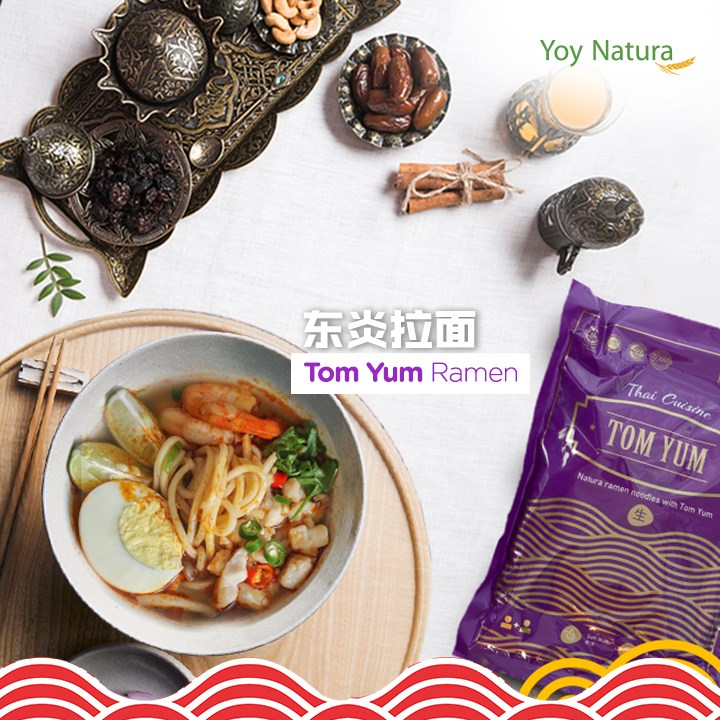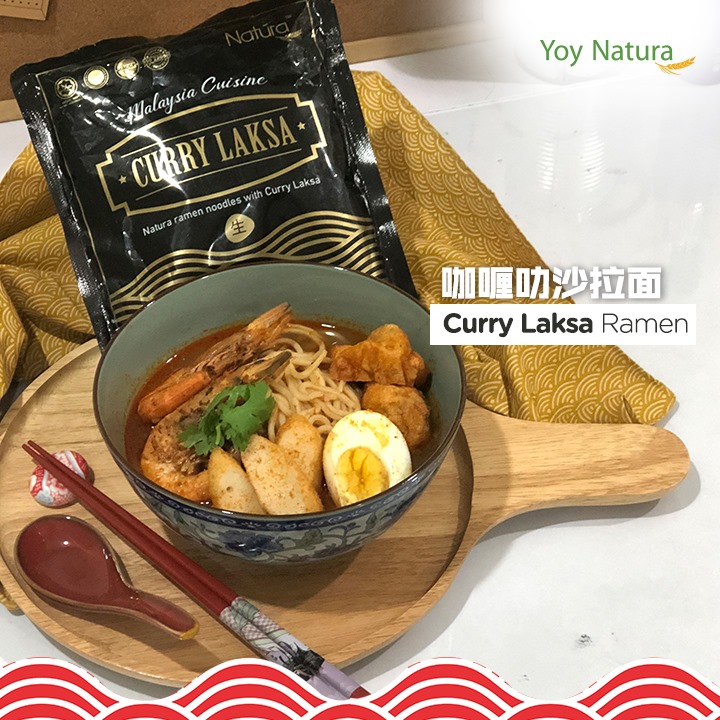 "Yummms" 
Your taste buds will be very grateful when you make the decision to purchase Yoy Natura's products. Filled with the richness of Malaysian produce, the unique and balanced taste will give you a noodle-eating experience like never before. 
"Up to 70 Noodles to Choose From."
Our products will meet your every need as we have a wide range for you to choose from. We offer Japanese, Western, Chinese and Southest Asia (Dry and Fresh) noodles, up to 70 varieties. Pick your favorite one today.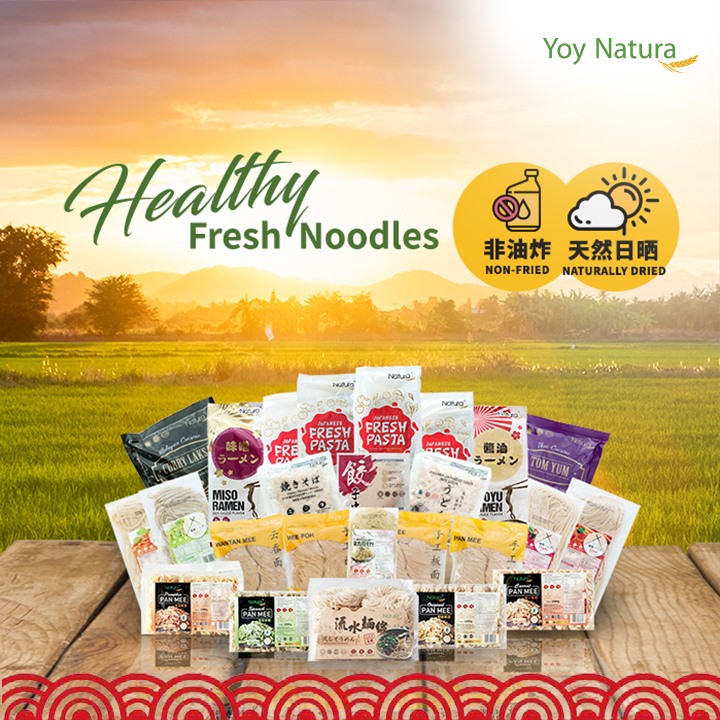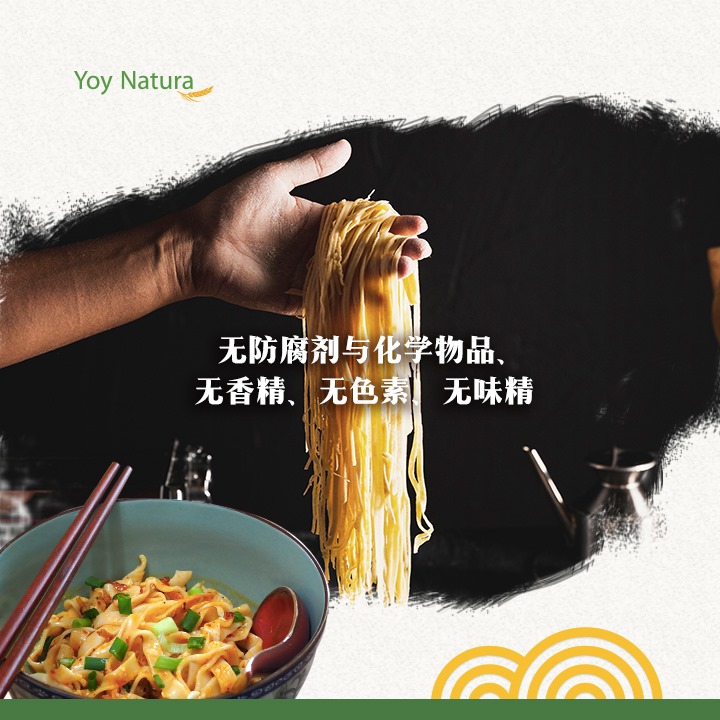 "HALAL, HACCP, ISO22000, FDA, GMP
As a company that operates at a world-class standard, Yoy Natura has HALAL, HACCP, ISO22000, FDA and GMP certification. This means that our food is produced at a high quality that will bring optimum satisfaction time after time.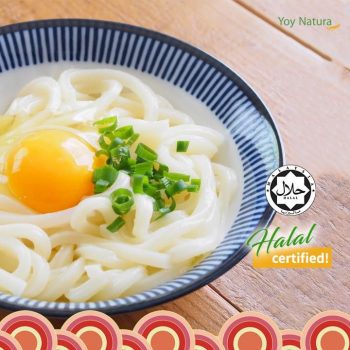 " Three words that can sum up the culinary experience that you will have with Yoy Natura's products are: Simple, Healthy and Tasty. Our products are built from the finest grade of raw materials and research that has helped to develop unique recipes, offering end-users noodles that are healthy and tasty."